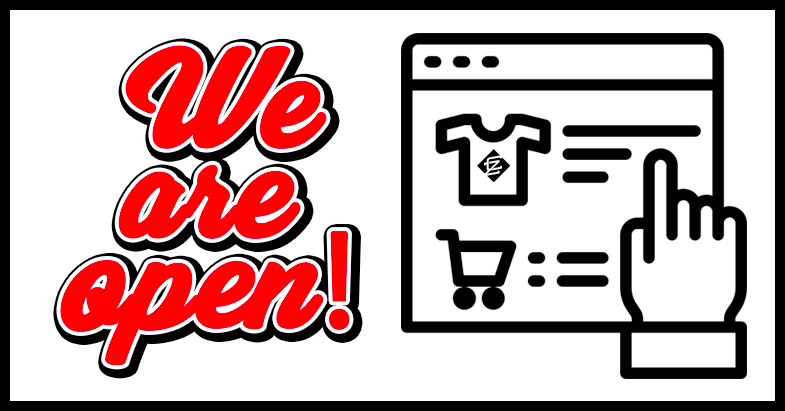 We are very pleased to announce that the CAZA Brazilian Jiu-Jitsu online shop is now live and ready to take orders!
While we always planned on creating an online store, we didn't get around to it because we were always kept so busy just running our BJJ classes. However, the Coronavirus quarantine provided all the downtime we needed to finally get the shop up and running.
Some CAZA gear is here to stay, such as our gis, while other designs are limited editions. So, if you see something you like, don't wait. Grab your favourite CAZA merch while you can!
Order delivery options
When ordering from the shop you currently have two choices with regard to getting your products.
Choose the postal delivery option (Australia Post) which costs $16.50 including GST.
You can pick up your products from our Noosa Heads gym for free.
We have fixed the delivery cost to be the same for all orders (that need delivery) as we are posting to Australian addresses only at this time. That said, overseas customers may be able to order upon request.
If you decide to pick up your order from CAZA BJJ in Noosa Heads, please wait until we email you to let you know the order is ready for collection.
Payments processed by Stripe.com
The payment processing service we use is Stripe.com, a modern alternative to PayPal which you may already be familiar with.
When ordering, you may receive two receipts; one from us and one from Stripe. If you do get a Stripe receipt, you will notice that it too contains CAZA branding.
Our shop does not store your credit or debit card details. When you order, an account is made for you automatically so you can see previous orders and your payment option. The actual payment information is stored by the secure Stripe.com payment servers. We only store and show the last four digits of your card so that you can identify which card was used for your orders.
Give us your feedback!
We'd love your feedback on our new cazabjj.shop website, so have a good look around and let us know what you think. And remember, you can never have too many gis 😉