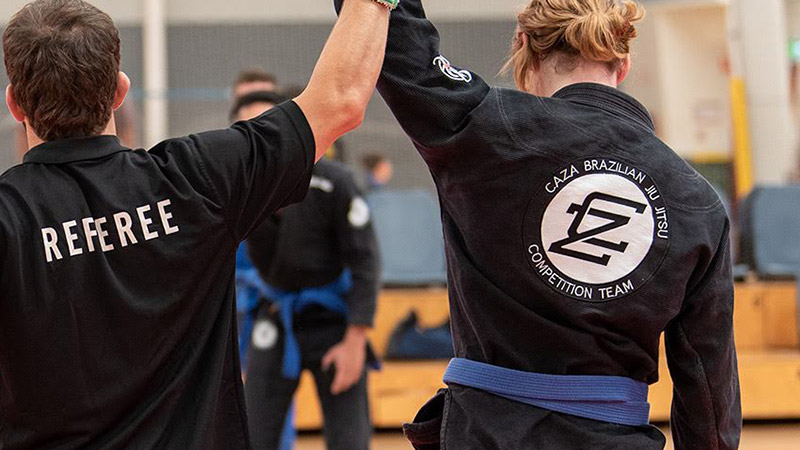 Unlike a lot of other Brazilian Jiu-Jitsu gyms or teams, CAZA BJJ doesn't insist that it's students wear CAZA gis. While most CAZA students do wear our gis, we still see plenty of other brands worn by our members on the mats at our gyms and at tournaments.
So, what can students do to show they are part of the team? The answer is simple: attach a CAZA Brazilian Jiu-Jitsu badge.
Where should I sew these badges?
If you have a gi that you didn't buy from CAZA, you can add the team logo by sewing on a CAZA badge. Most students sew these onto the back of their gi, usually right in the centre between the shoulder blades.
Another idea is to sew one of these badges onto your gym bag. Let people know who you roll with wherever you go!
Are the badges durable?
The CAZA badges are very durable. As long as you remember to sew them on using nylon thread, these badges will last as long as the gi itself.
Which badge should I buy?
If you compete or are planning to, perhaps you should opt for the CAZA Competition Team patch. This isn't required, of course, but it is a nice option for those who like to test themselves on the competition mats.
The other main badge includes the words 'Noosa Heads'. Noosa is the location of CAZA headquarters. You can wear these on your competition gis too, the choice is entirely yours.